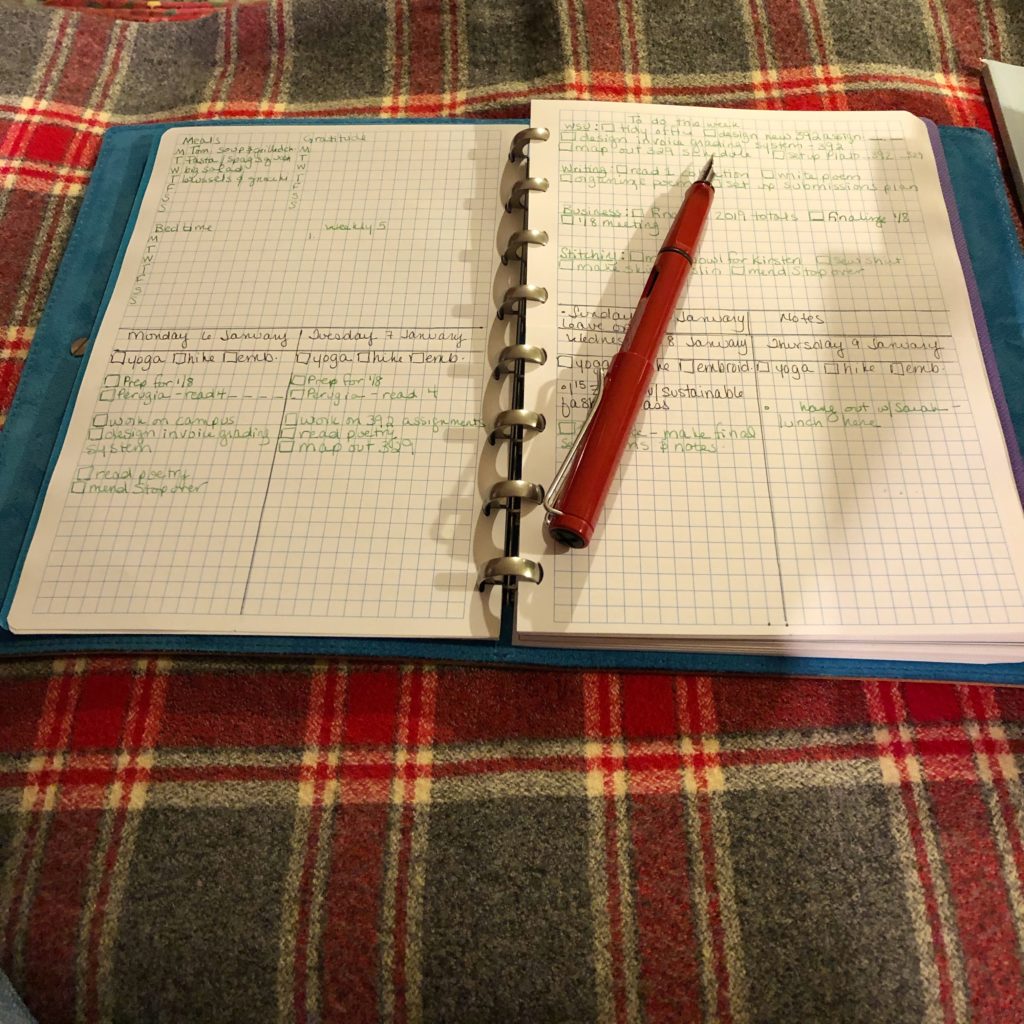 Six years ago, I started bullet journaling. I've tested out other planner systems, but I always return to it, or at least to my mashed up version. Recently I decided to house my bullet journal in a discbound system, which is what I use for my Tarot notebook. I like the discbound system's flexibility, and since I can no longer fit a full year in my trusty grid-paper Moleskine, I decided to find a notebook that I would use for years to come.

Reader, forgive me for sending you down this (somewhat pricey) rabbit hole. I have been eyeing William Hannah notebooks for a couple of years. I made the justifications about why an expensive notebook would be worth the splurge, as one does, and in December, after saving up my pin money, I purchased.

I'm now the delighted owner of an A5 Whiskey and Kingfisher notebook. The quality is outstanding, including the quality of the paper and dividers I purchased. I love writing in this notebook, and I am thrilled that I can move pages around to suit. In fact, it's renewed my use of fountain pens, and I had a fun afternoon cleaning and inking two Lamy Safaris (extra fine nibs if you're interested) languishing in my pen box.
Would you like to see it in action? Check out this little video I made!
If, like me, you enjoy writing by hand, need more flexibility in your planner and are willing to pay for high quality, you might put a William Hannah notebook on your investment list.